FIRST ON FOX: TikTok's top lobbyist advised a technology equity firm with close ties to Hunter Biden before he went on to serve as vice president of U.S. policy for the alleged Chinese spy app, Fox News Digital has found.
Michael Beckerman, who lobbies the U.S. government on behalf of the Chinese-owned social media app, previously worked for Rosemont Seneca Technology Partners (RSTP), an affiliate of Hunter Biden's now-dissolved Rosemont Seneca Partners.
Beckerman raised eyebrows just months ago when he repeatedly refused to condemn China's treatment of Uyghurs, a predominantly Muslim ethnic minority, who are being targeted, detained and "re-educated" in the region of Xinjiang.
"I'm not an expert on what's happening in China, so it's not an area I'm focusing on," Beckerman insisted on CNN in December.
INVESTMENT FIRM OF FORMER OBAMA-BIDEN OFFICIALS HOSTED MULTIPLE CCP-TIED COMPANIES AT 2015 LUNCHEON
Beckerman was listed as RSTP's "Strategic Business Development Advisor" on the company's now-defunct website from May 2015 to March 2016, according to internet archives on Wayback Machine.
The news comes the same day that TikTok CEO Shou Zi Chew testified to skeptical U.S. lawmakers that the app owned by Chinese company ByteDance is not spying on Americans, saying, "I don't think that spying is the right way to describe it."
It does not appear that Hunter Biden was still at RSTP when Beckerman joined sometime in late 2014 or early 2015. Beckerman did not respond to Fox News Digital's request for comment.
However, Hunter's business associates Rob Walker and Devon Archer were listed as managing directors during the same time Beckerman was there. 
Fox News Digital reported last week that records showed members of the Biden family received more than $1 million in payments from accounts related to Walker and their Chinese business ventures in 2017.
HUNTER BIDEN, AN OBAMA AMBASSADOR AND CHINESE BUSINESSMEN: A 'VERY GOOD RELATIONSHIP'
House Oversight Committee Chairman James Comer, R-Ky., obtained the records after subpoenaing Bank of America, which revealed that "at least three family members" received lucrative payments from a bank account belonging to Walker, who worked with Hunter, President Biden's brother Jim, their business associate James Gilliar and Tony Bobulinksi in a joint-venture called Sinohawk Holdings, which was meant to be a partnership with Chinese energy firm CEFC.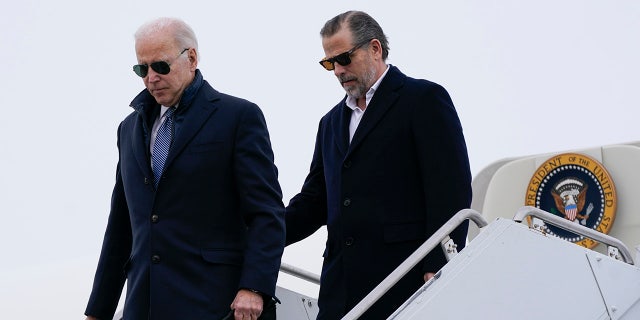 Walker's bank account was labeled as "Robinson Walker, LLC," and one of the family members is Hallie Biden, the widow of President Biden's son Beau, Comer said.
A spokesperson for Hunter Biden's legal team confirmed the payments last Thursday but emphasized that the recipients' accounts "belonged to Hunter, his uncle and Hallie – nobody else." 
Biden denied that the payments were made when confronted by a reporter on the White House lawn Friday, despite GOP lawmakers saying they have the bank records.
"That's not true," the president said, when asked about the GOP lawmakers' findings. 
JOE BIDEN MET WITH AT LEAST 14 OF HUNTER'S BUSINESS ASSOCIATES WHILE VICE PRESIDENT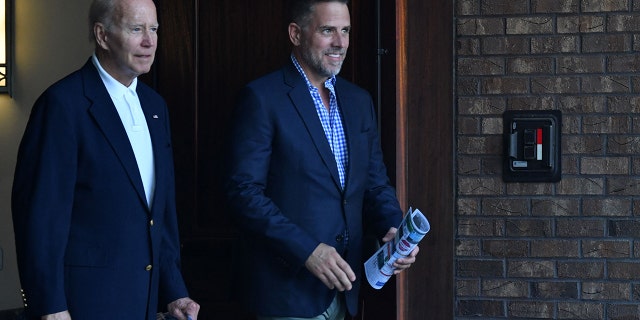 Beckerman also apparently worked at RSTP at the same time as Devon Archer, a former adviser to Secretary of State John Kerry who was listed as RSTP's managing director in May 2015.
Fox News Digital previously reported that Archer co-founded BHR Partners, a Beijing-backed private equity firm controlled by Bank of China Limited that was formed in late 2013 when Jimmy Bulger's Boston-based Thornton Group LLC joined forces with Hunter's Rosemont Seneca Partners to launch its joint-venture with Chinese investment firm Bohai Capital.
Archer was eventually forced to resign from his BHR positions after reports came out in May 2016 that he was under investigation by the U.S. Justice Department and the SEC for his role in defrauding a Native American tribe, for which he was later sentenced to a year and a day in federal prison.
CLICK HERE TO GET THE FOX NEWS APP
Archer had visited with then-Vice President Joe Biden in the West Wing of the White House on April 16, 2014, according to the visitor logs, just days before Archer and Hunter joined the board of Burisma Holdings in Ukraine. Archer was photographed golfing with Joe and Hunter in the Hamptons just four months after the White House meeting.
Eric Schwerin, the former president of Rosemont Seneca Partners, was listed as a managing director at RSTP at the same time that Hunter, Archer and Walker worked there in March 2014, but not Beckerman.
Fox News' Chris Pandolfo contributed to this report.