San Diego State is going to the Final Four for the first time in its men's basketball program's history.
The Aztecs defeated Creighton in the NCAA Men's Basketball South Regional Final, 57-56.
San Diego State guard Darrion Trammell was fouled by Creighton's Ryan Nembhard as he went up for a running jumper with 1.2 seconds left in the game. Replay showed Nembhard had his hand on Trammell's hip as he went up for the shot.
CLICK HERE FOR MORE SPORTS COVERAGE ON FOXNEWS.COM
He missed the first free throw and then hit the second. The No. 5-seeded Aztecs would advance to the Final Four for the first time.
Nathan Mensah put San Diego State ahead by two points, 56-54, with 1:37 remaining in the second half. After a missed shot by Nembhard and then a missed three-point attempt by Trammell, Bluejays guard Trey Alexander missed a jumper to tie the game with about 37 seconds left in the game. The ball rattled around the rim before falling off the cup.
The ball would go out of bounds and San Diego State's Adam Seiko tried to find a teammate but turned the ball over. Creighton's Baylor Scheierman would steal an inbounds pass and hit an easy layup to tie the game 56-56 with 32 seconds left in the second half.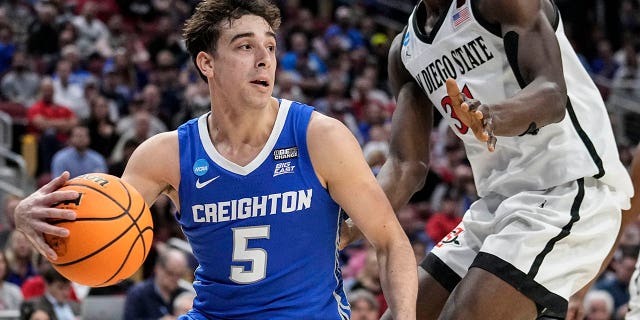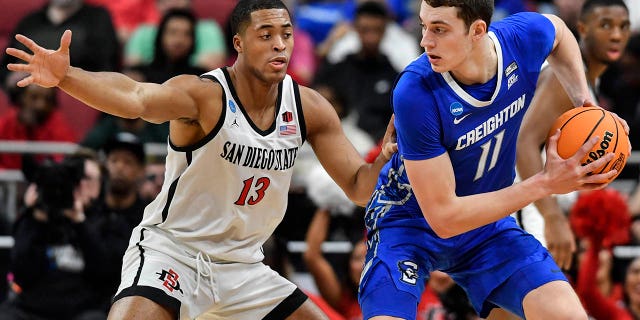 UCONN DOMINATES AGAIN, TAKING DOWN GONZAGA TO EARN TRIP TO FINAL FOUR
Trammel would get the ball in the closing seconds and draw the foul in the closing seconds.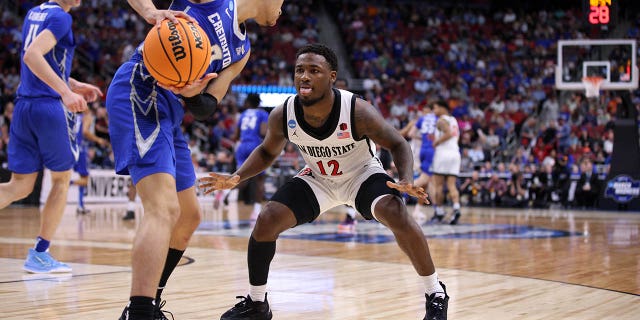 Creighton had a 33-28 lead at halftime. Ryan Kalkbrenner scored 10 points in the first 20 minutes of the game on 5 of 8 from the floor. The center had 17 points and six rebounds.
San Diego State's Lamont Butler led the Aztecs with 18 points and two rebounds. Trammell finished with 12 points and five bounds. They were the only two San Diego State players in double figures.
The Aztecs will play Florida Atlantic in the Final Four on Saturday.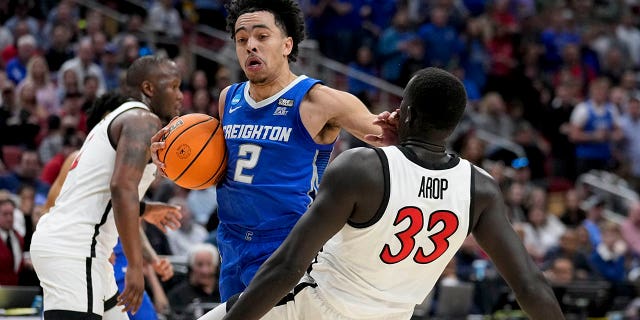 CLICK HERE TO GET THE FOX NEWS APP
The furthest San Diego State has ever been in the tournament before this year's bracket was the Sweet 16. The team had made the Sweet 16 in 2014 and 2011 and now have the opportunity to play for a national championship.