Easter is right around the corner — so it's time to get all of your must-have Easter gifts and decorations now. You may not think of tech as a traditional Easter gift, but you absolutely shouldn't overlook tech gifts this year. Tech gifts are a favorite for kids, teens and everyone else in the family — plus, tech gifts will last a lot longer than chocolate eggs or marshmallow peeps. Give your family an Easter gift that they'll use all year.
When it comes to tech, the experts at CBS Essentials have found the perfect gift ideas. Yes, we've searched the most trusted retailers for top-rated products, but we've also conducted hands-on tests of the most popular products, all to compile this list of tech gadgets that are sure to please. We've found earbuds, smartwatches, streaming sticks, gaming consoles, tech toys and more, and you can shop it all right now to get these must-have tech items delivered before Easter.
---
Apple AirPods Pro 2, $235 (reduced from $249)
Apple Watch 8 (41mm) (GPS), $329 (reduced from $399)
Nintendo Switch OLED, $339 (regularly $350)
---
Think your techie already has all the best tech gadgets? Think again. 
The CBS Essentials team selected tech products that have a four-star rating or higher. These great Easter gift ideas feature tons of positive reviews from customers like you. While we do recommend the best earbuds, headphones and tablets, we got creative to find unique gift ideas your tech-minded friends and family will enjoy — far beyond the usual suspects. We're talking top-rated portable printers, digital frames, tech-forward suitcases, speakers, wall projectors and more. 
Keep reading to shop the best Easter tech gifts. 
The best earbuds to gift for Easter
Check out these top-rated headphones and earbuds for a gift that is sure to impress any music enthusiast. As an added benefit, many of these earbuds can fit in large Easter eggs for an adorable surprise.
AirPods Pro 2
The latest Apple AirPods Pro 2 earbuds have an upgraded wireless chip for improved audio functionality, a new low distortion driver for clearer audio and improved active noise cancelation. The Apple AirPods Pro 2 provide truly custom sound: You can use your iPhone's camera to analyze your unique ear anatomy and find the perfect audio settings for you.
The design of the AirPods Pro 2 is fairly similar to the previous generation, but Apple has introduced touch control to the AirPods Pro 2 to help users more seamlessly control their AirPods.
Apple AirPods Pro 2, $235 (reduced from $249)
---
Bose QuietComfort Earbuds II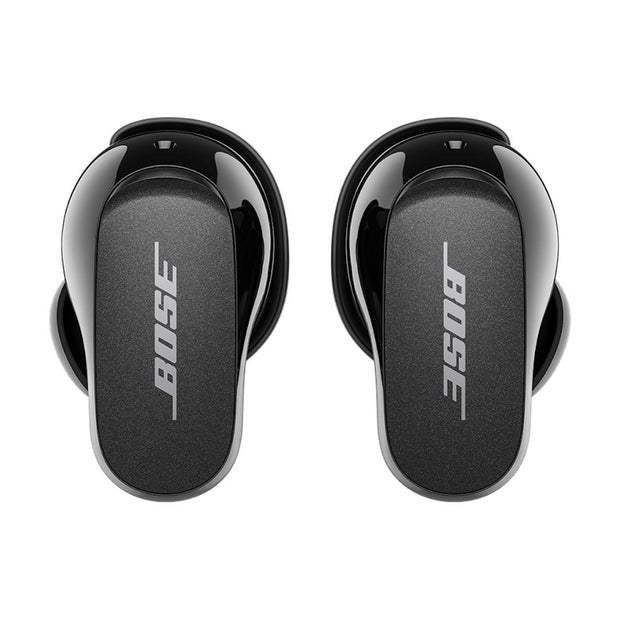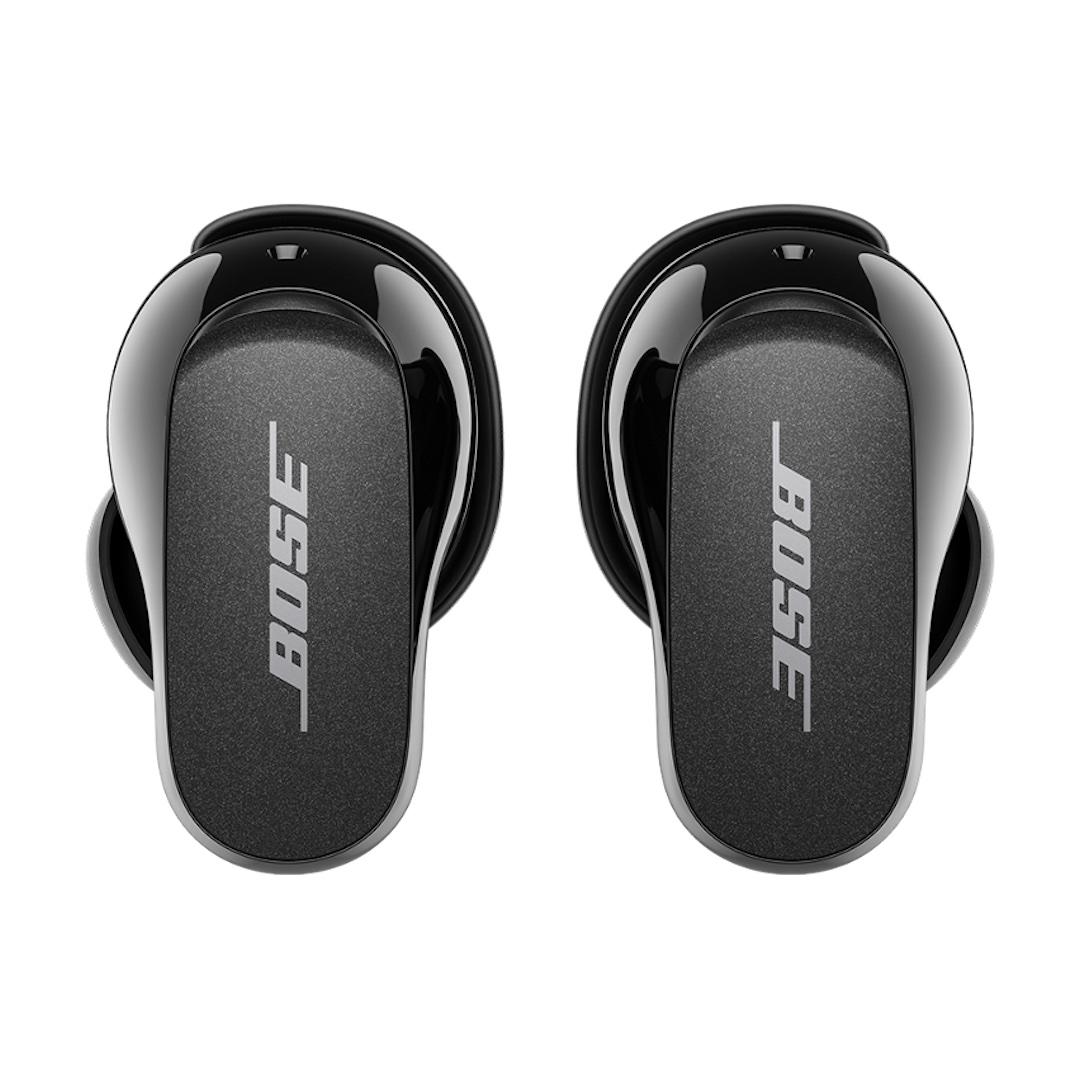 Bose products are known for their excellent sound quality, and the new Bose QuietComfort Earbuds II are no exception. They claim to offer the world's best active noise cancelation and have a new CustomTune technology that auto-adjusts music to your ears' liking. They also have an "aware mode" that pauses noise cancelation for when you need to hear your surroundings.
If you disliked how bulky the original Bose QuietComfort Earbuds felt, there's good news: The QuietComfort Earbuds II are one-third smaller than their predecessor. They're water- and sweat-resistant, too, so you can wear them to the gym. The Bose QuietComfort Earbuds II offer six hours of battery life in a single charge and come with a charging case that holds three additional charges (24 hours of battery life in total).
Bose QuietComfort Earbuds II, $299
---
Samsung Galaxy Buds2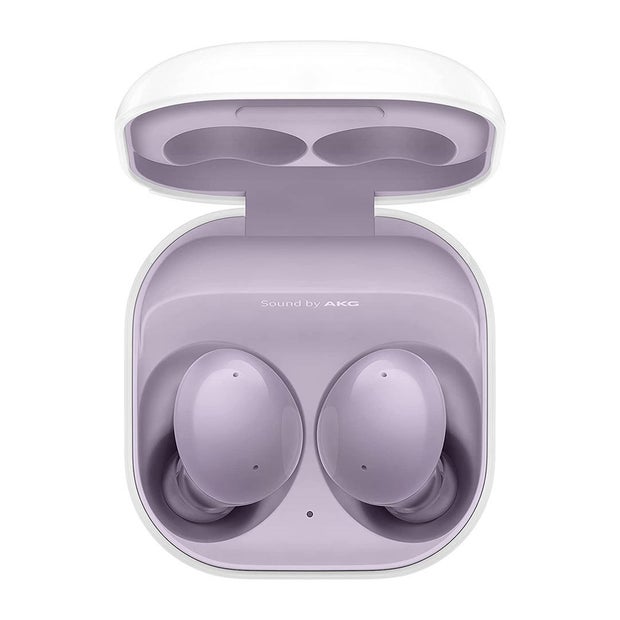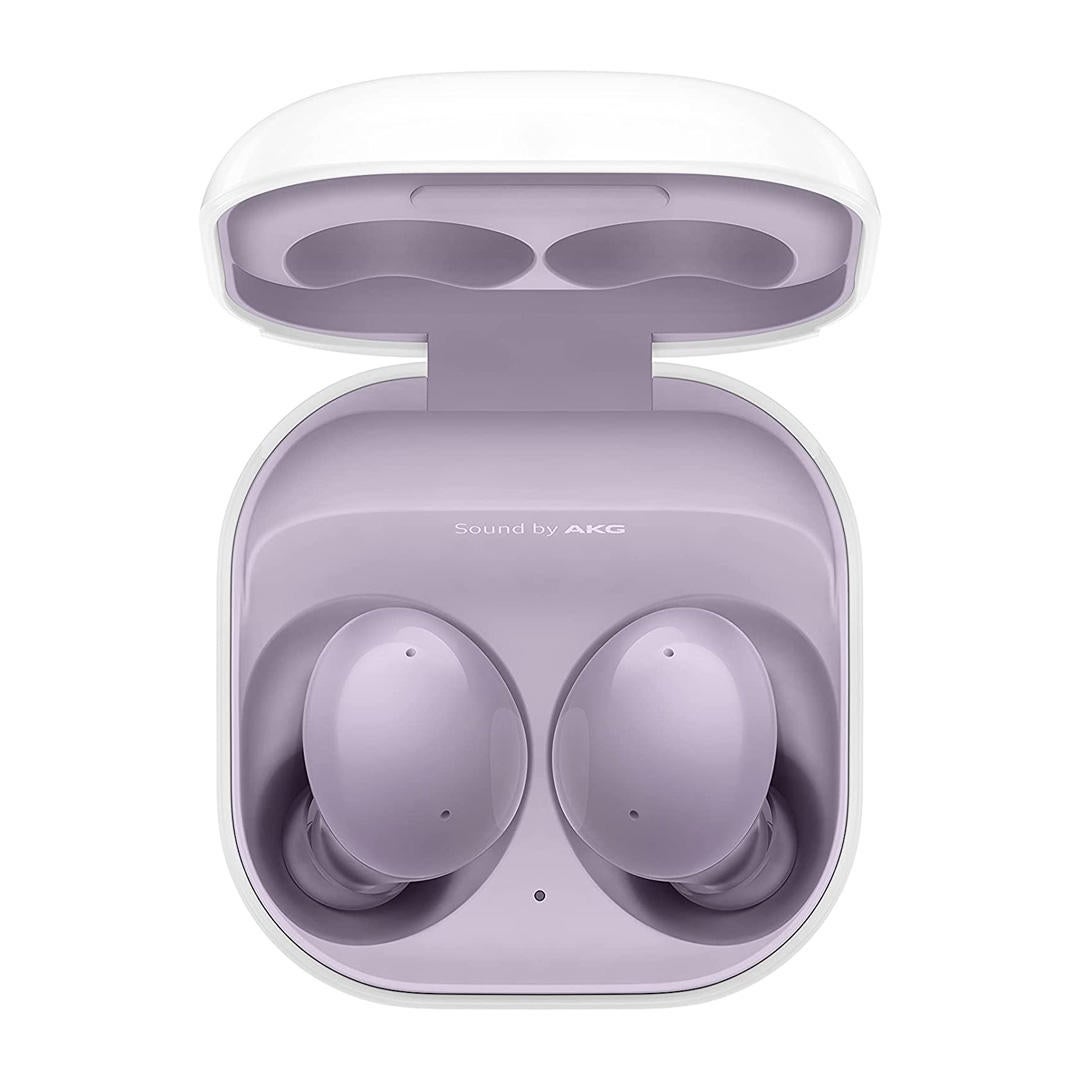 Samsung's highly coveted Galaxy Buds2 earbuds are an excellent gift for fitness enthusiasts or music lovers. Featuring active noise cancelation and ambient sound passthrough, the lightweight Galaxy Buds2 are built for users with an active lifestyle. 
---
Beats Solo3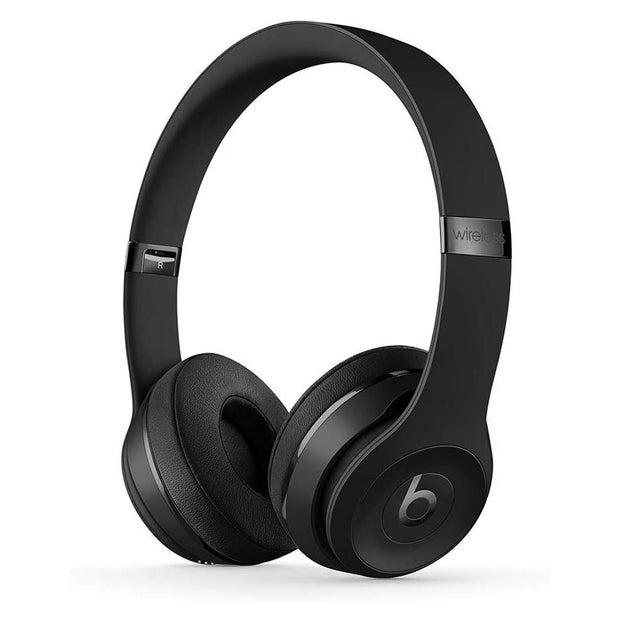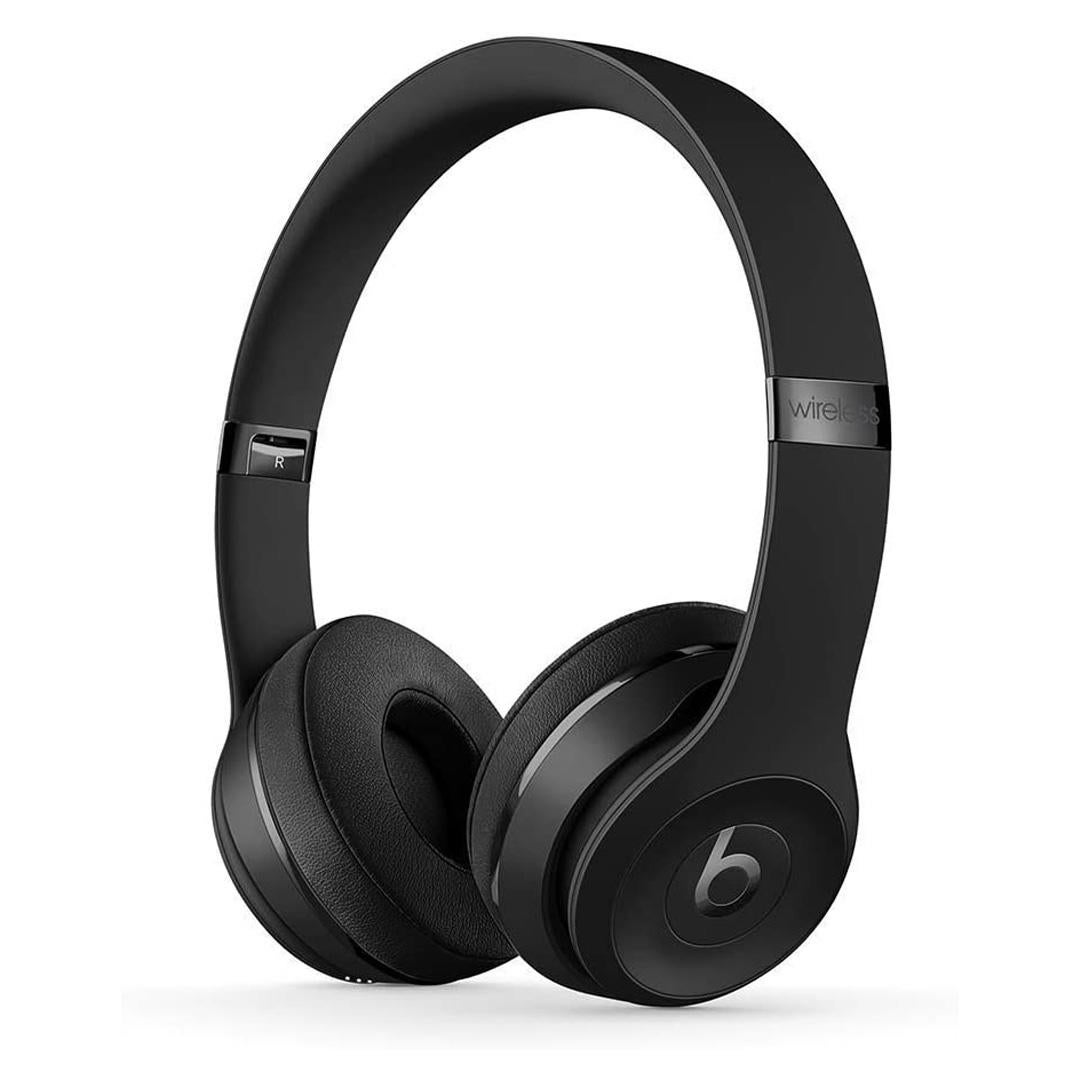 The on-ear Beats Solo3 may be a good fit for music fans looking for a pair of bright-sounding headphones, especially those partial to rock, folk and country tunes. These headphones support spatial audio for a more immersive listening experience, soft ear foams for comfort, and up to 40 hours of battery life on a single charge. 
---
Google Pixel Buds A-Series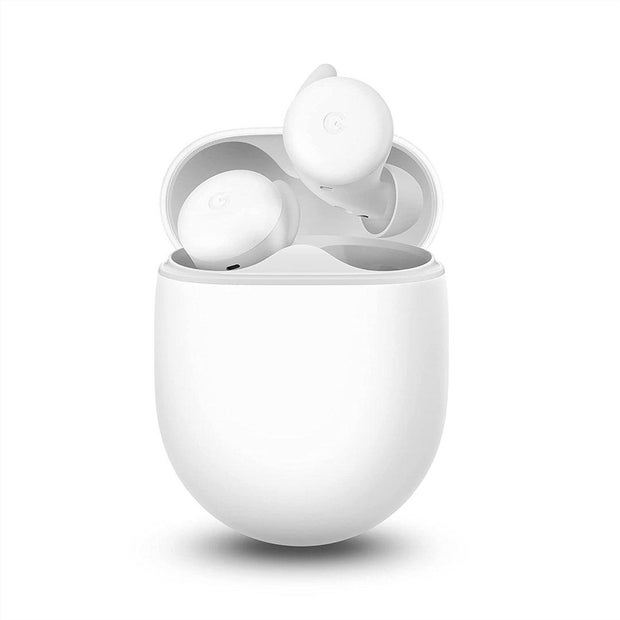 Google Pixel Buds A-Series earbuds feature adaptive sound that changes volume in response to your surroundings. They're water-resistant, too, so you can take them to the gym. The battery on the Google Pixel Buds A-Series lasts up to 5 hours of listening time per charge, for a total of 24 hours with the included charging case. Rated 4.5 stars on Amazon.
Google Pixel Buds A-Series, $79 (reduced from $99)
---
Treblab X3 Pro earbuds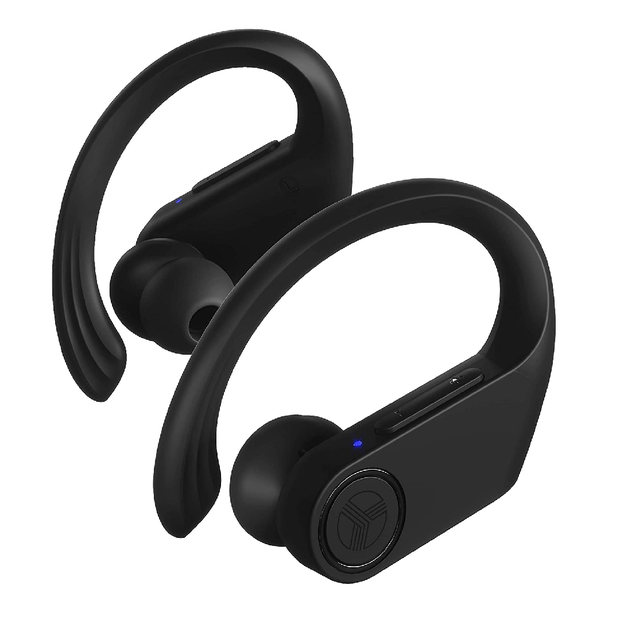 These Treblab earbuds are a great gift for runners or avid gym-goers. They offer a secure fit with adjustable ear hooks and excellent sound quality for the price. The Treblab X3 Pro earbuds are also water-proof and sweat resistant.
"These Treblab X3-Pro earbuds have worked much better for me [than previous earbuds]. They stay on and in my ear, have great sound and way more volume than needed!" wrote a verified buyer on Amazon.
Treblab X3 Pro earbuds, $60 (regularly $100) 
---
JBL Tune 130NC noise-canceling wireless earbuds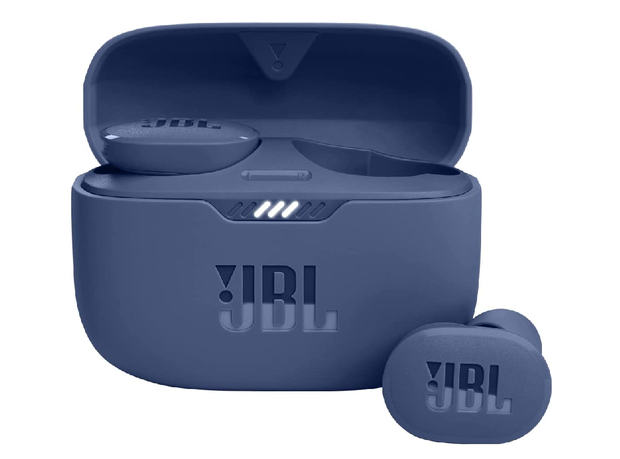 These JBL earbuds feature advanced noise-canceling technology for a solid price. You can connect the earbuds to the JBL app to activate noise-canceling or ambient-aware noise-canceling. They offer a 40-hour battery life without noise-canceling or 32 hours of battery life with noise-canceling engaged.
They are designed to offer JBL's pure bass sound, though users can easily adjust the sound to fit their preferences in the app. The earbuds are also water-resistant and sweat-proof.
JBL Tune 130NC noise-canceling wireless earbuds, $50 (reduced from $100)
---
Best smartwatches to gift 
A smartwatch can make a fun, unexpected gift to add into an Easter basket. Plus you can pair the smartwatch with your phone if girfting them to a child. Smartwatches are a great way to encourage the whole family to get active and stay connected.
Apple Watch 8
The Apple Watch Series 8 is swim-proof, dust-proof and crack-resistant. It also comes with a new crash detection feature, which detects when the wearer is in a severe car crash and alerts emergency services of their location.
The Apple Watch 8 has a number of health-tracking features too, including an optical heart sensor, electrical heart sensor for ECG, blood oxygen sensor and a new body temperature sensor. You can tap into yoga, meditation and other workout programs via Apple Fitness+. (Apple Fitness+ is a subscription service. It costs $9.99 a month; Apple Watch buyers get the first month free.) 
Apple Watch 8 (41mm) (GPS), $329 (reduced from $399)
The Apple Watch SE, the most affordable model in the Apple Watch lineup, is even more affordable now at Walmart. The smartwatch offers a 40mm screen and boasts a wide range of health and fitness features. It can also be used to play music, check your tests and make calls when paired with your iPhone.
Apple Watch SE GPS (1st generation), $199 (reduced from $279)
---
Samsung Galaxy Watch 4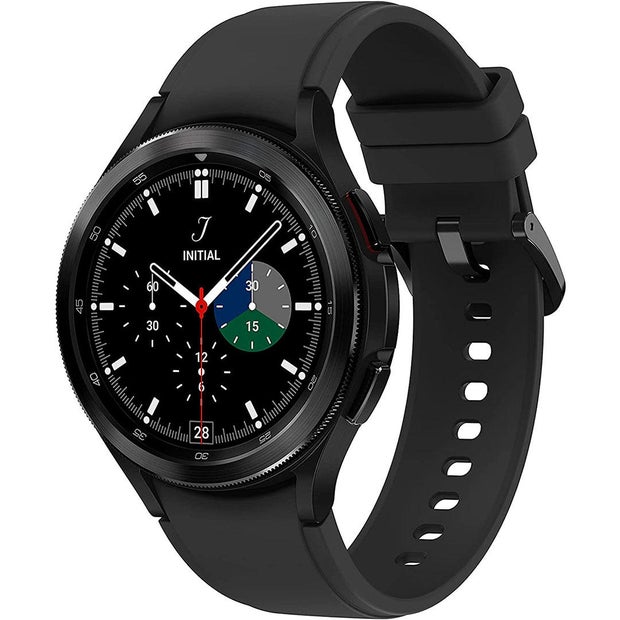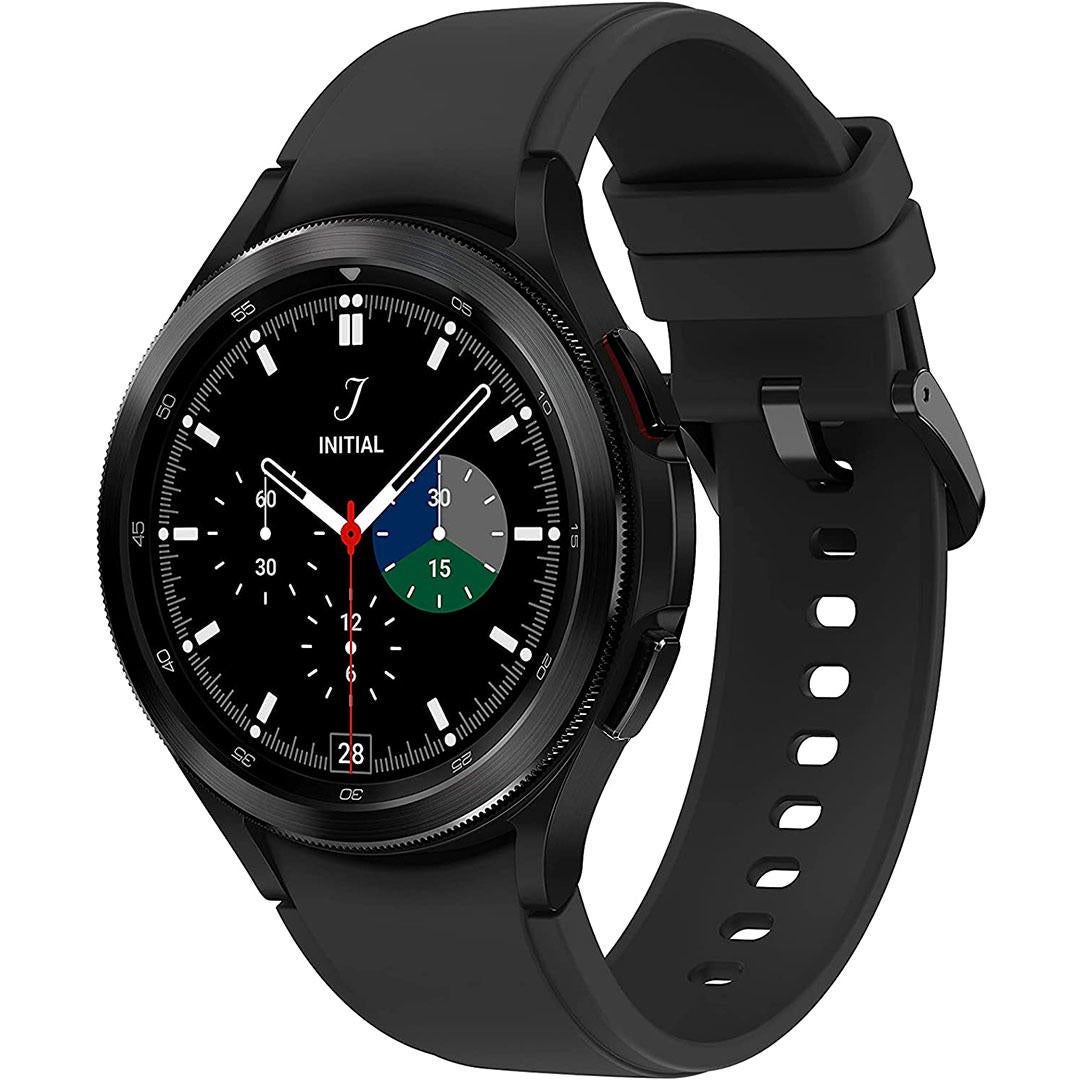 The Galaxy Watch 4 Classic comes in just two (classic) colors: black and silver. You can customize the Galaxy Watch 4 Classic with a sold-separately Samsung band of your choice. 
Galaxy Watch 4 Classic (42mm), $169 (reduced from $350)
Galaxy Watch 4 Classic (46mm), $295 (reduced from $460)
---
Apple Watch Ultra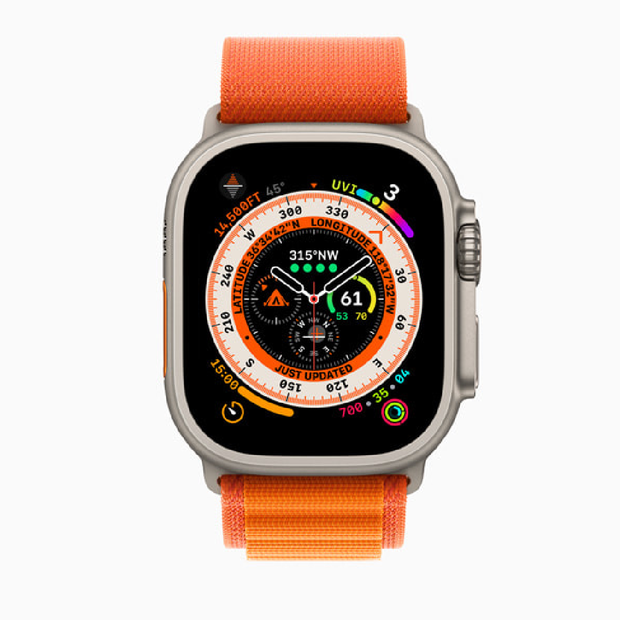 The Apple Watch Ultra is designed to be a more rugged and durable option for athletes and adventurers. It provides up to 36 hours of life on a single charge with standard use, or 60 hours of battery life with the soon-to-be-released battery optimization setting. It is made with a stronger titanium alloy material for improved impact resistance. It also offers a larger (49mm), brighter display and a second speaker for better sound and display visibility during outdoor use. Apple says it's also optimized for diving and water sports.
The Apple Watch Ultra provides enhanced GPS functionality to trace your steps and improve navigation for outdoor expeditions. There is also an action button that can be used to more accurately track your workouts by marking segments of your workout.
Apple Watch Ultra, $780 (reduced from $799)
---
Apple Watch SE 2nd generation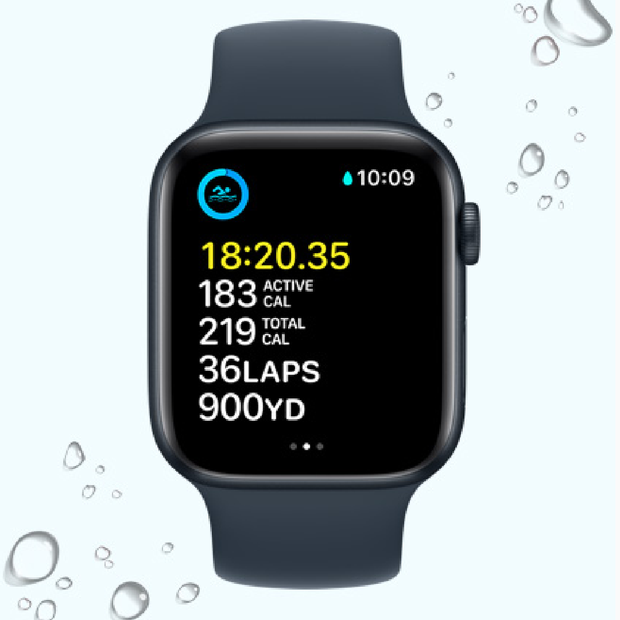 Apple Watch SE 2nd generation, the most affordable Apple Watch option, includes core Apple Watch features such as car crash detection, heart rate monitoring, fall detection and activity tracking. The updated watch can be paired with a parent's iPhone, but still operate independently for calling and texting. It's a smart choice for families that want to stay connected.
The new Apple Watch SE is 20% faster than the last generation. The display is 30% larger than the prior model as well. The back case design now features 100% recycled aluminum.
The Apple Watch SE starts at $249 for GPS and $270 for cellular (additional fees from your wireless carrier will apply). It's available for purchase on Amazon now.
Apple Watch SE 2nd generation (40mm), $249
Apple Watch SE 2nd generation (44mm), $280
---
Samsung Galaxy Watch 5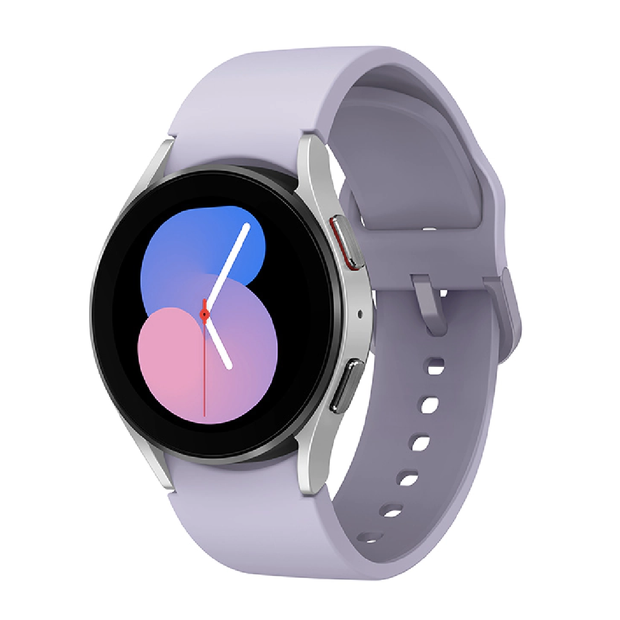 The Samsung Galaxy Watch 5 is an upgrade from the popular Samsung Galaxy Watch 4. It features 10W smart-charging capabilities, a notable upgrade from the slower 5W charging offered by the prior model. It also offers an advanced workout algorithm and sleep tracking technology.
The Galaxy Watch 5 has an advanced bioactive sensor that collects more accurate data. This data can be managed and tracked in the Samsung Health app.
This is the first time that Samsung is offering its sapphire glass on its non-premium smartwatch options. (Sapphire glass isn't actually glass. It is a ceramic that mimics the transparency of glass and offers more durability.)
Like prior Galaxy Watch models, the Galaxy Watch 5 is available in 40mm and 44mm display sizes. It is also available in five colors. 
---
Samsung Galaxy Watch 5 Pro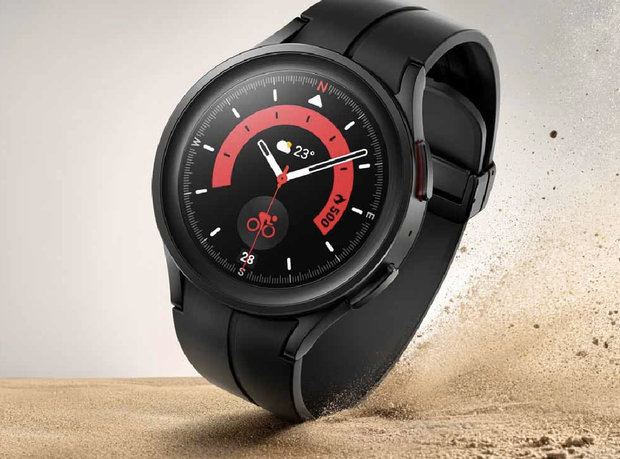 The Galaxy Watch 5 Pro offers a bigger and stronger smartwatch option. The watch face and battery are larger in the Pro model. The Pro model features a titanium case and sapphire glass. The Galaxy Watch 5 Pro also boasts improved navigation with track-back mode to help you navigate your way to back your starting point. 
The Watch 5 Pro is available in two colors. It comes in one size, 45mm. 
Samsung Galaxy Watch 5 Pro, $450 
---
Little Tikes Tobi robot smartwatch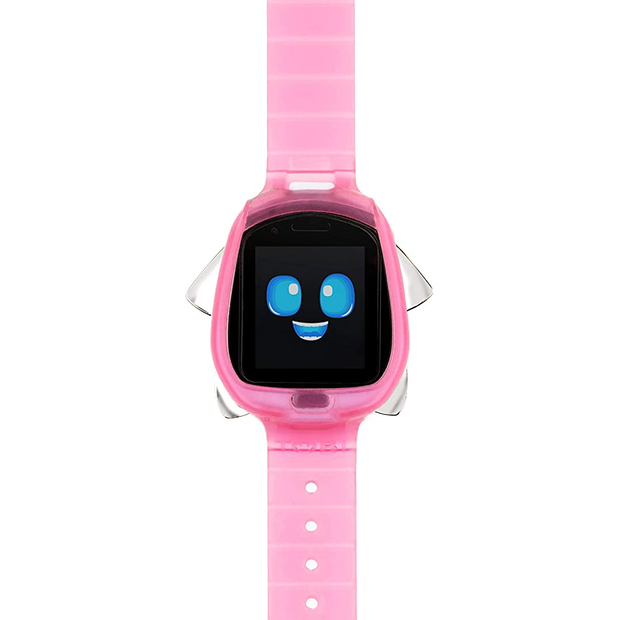 The Little Tikes Tobi robot smartwatch is half toy and half smartwatch — making it a fun Easter gift for kids. It has movable arms and legs, fun sound effects and a robotic watch interface with different expressions. It is splash-proof and durable, comes with fun games built-in and has two cameras. It's a great starter smartwatch for younger children learning to tell time. 
Little Tikes Tobi robot smartwatch, $23 (reduced from $30)
---
VTech Kidizoom smartwatch DX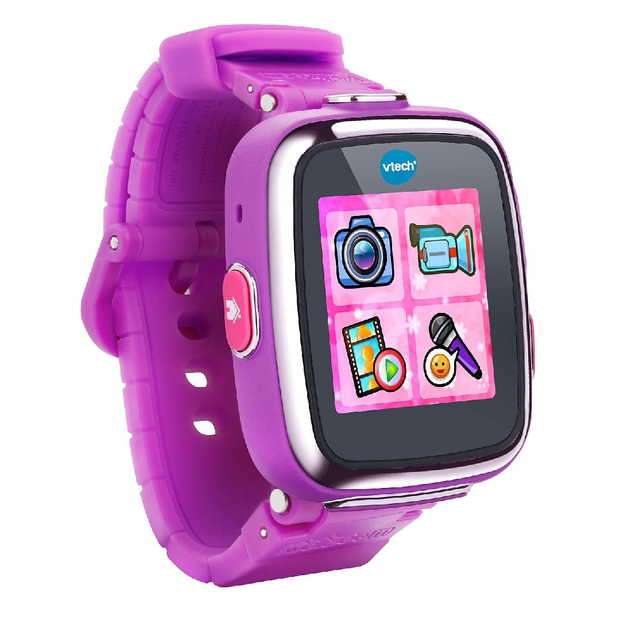 The VTech Kidizoom smartwatch is a fun, colorful smartwatch designed for kids ages 4-9. It includes a camera with plenty of storage and video capabilities. The touchscreen smartwatch also includes a motion sensor, alarm, timer, games and a customizable watchface.
VTech Kidizoom smartwatch DX, $58 (reduced from $62)
---
Streaming devices to gift for Easter
A streaming stick is a great gift, especially if you and your family love watching movies together.
Amazon Fire TV Stick 4K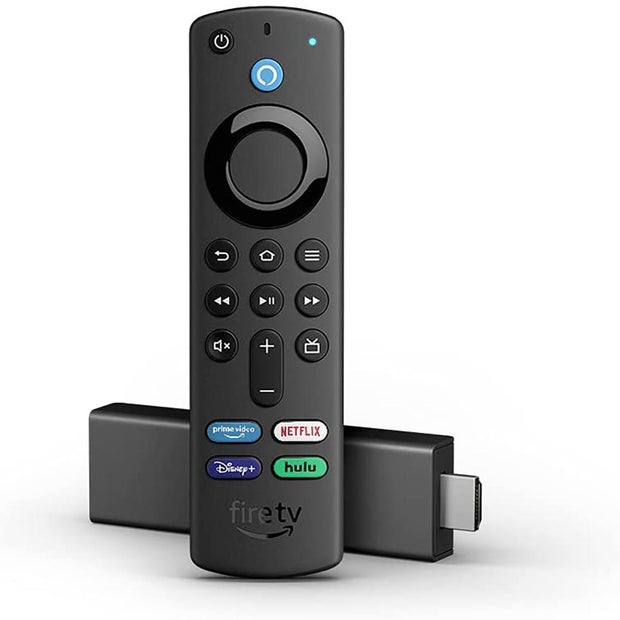 Streaming fans will enjoy seeing an Amazon Fire TV Stick in their stocking. The device is compatible with Alexa and lets you watch all your favorite streamers (Netflix, Prime Video, Hulu, etc.) in 4K resolution.
Amazon Fire TV Stick 4K, $40 (reduced from $50)
---
Roku Streaming Stick 4K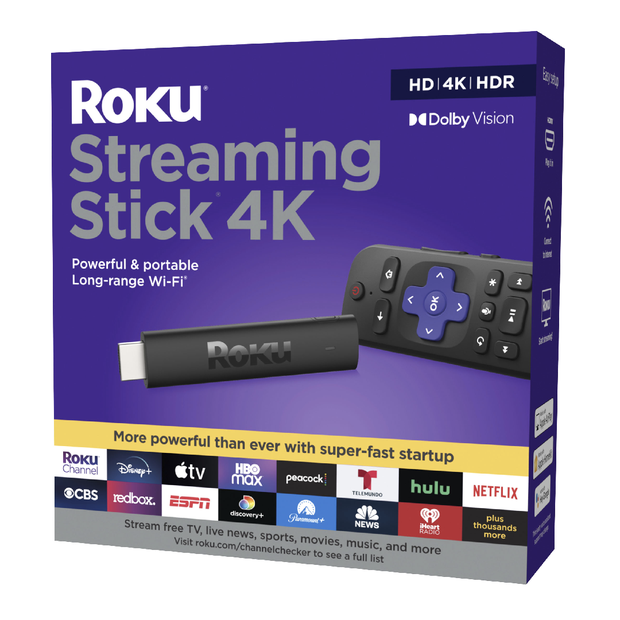 The Roku Streaming Stick 4K has a long-range wireless receiver and allows Bluetooth streaming, and it includes all the features of the Roku Express 4K+ in a smaller, easier-to-conceal device. Instead of connecting to a television via wires, it connects directly to an HDMI port. Note that the Roku Streaming Stick+ still needs to be connected to a power source — either via a TV USB input or a wall outlet.
Roku streaming stick 4K, $40 (reduced from $50)
---
Best gaming tech to gift for Easter
If you're gifting a gamer, consider adding these popular gaming consoles and accessories to their Easter basket.
Nintendo Switch OLED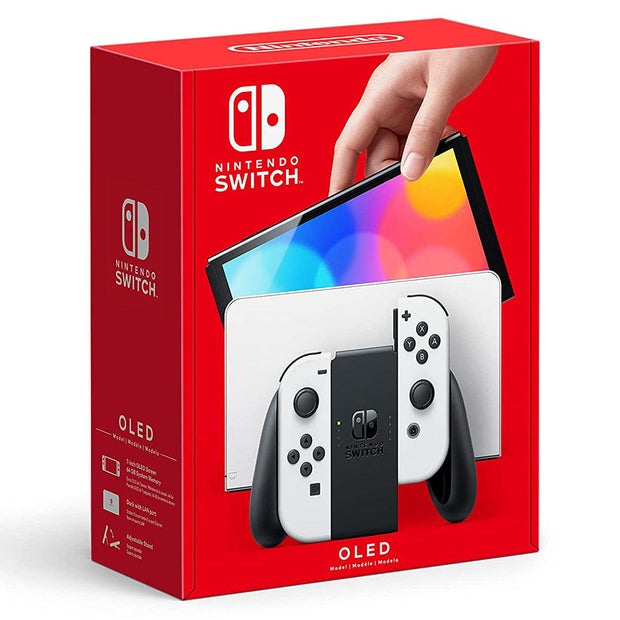 The Nintendo Switch OLED has a larger, seven-inch OLED screen that offers vivid colors, deeper blacks and better contrast than previous Nintendo Switch models when used in hand-held mode. It also comes with a wider kickstand, a new dock style, twice the storage and improved speakers for an even better gaming experience.
Nintendo Switch OLED, $339 (regularly $350)
---
Xbox Series X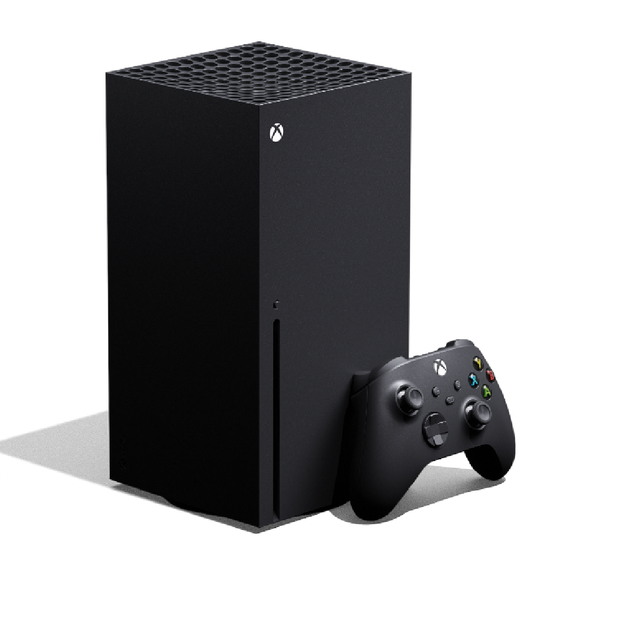 The Xbox Series X console is the fastest and most powerful Xbox ever, with 12 teraflops of processing power. The gaming device is backward-compatible with thousands of games from all four generations of Xbox consoles. 
It used to be quite challenging to find the Xbox Series X, but right now we found the Xbox Series X in stock at Walmart.
Xbox Series X, $555 (regularly $585)
---
Sony Playstation 5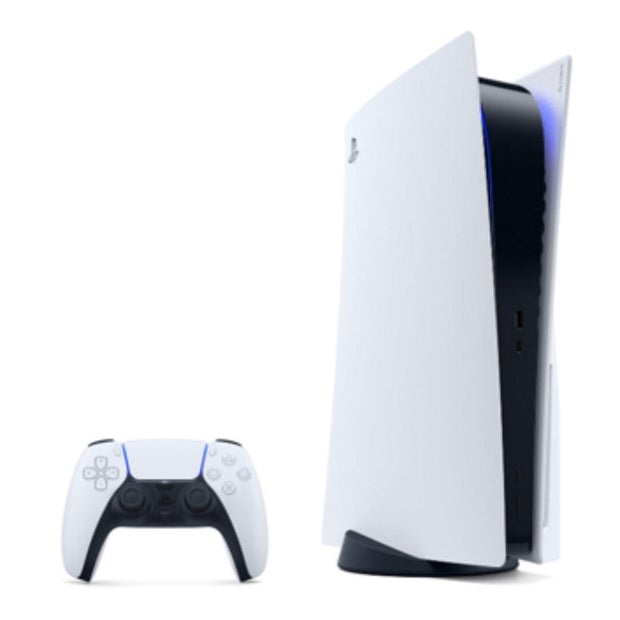 If you're hoping to buy someone in your life a Playstation 5 console, you'll want to start looking now — they're still in short supply. You can use the buttons below to check stock at all the major retailers.
---
Asus Republic of Gamers Falchion wireless mechanical gaming keyboard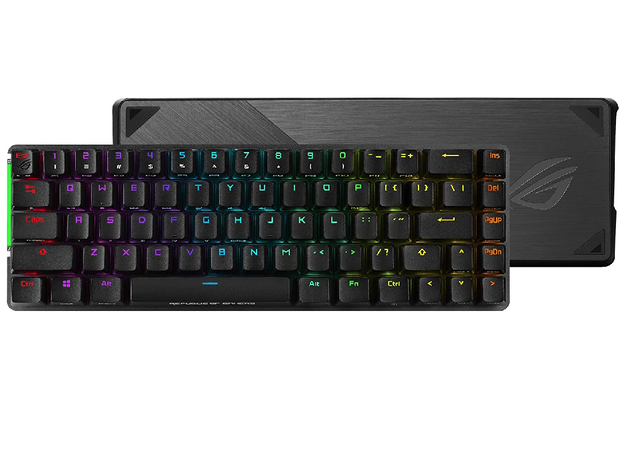 This wireless, gaming keyboard delivers an impressive battery life — Asus advises that it can last up to 450 hours. The keyboard features built-in RGB lighting and an interactive touch panel so that users can customize their controls and lighting for peak gaming performance.
Asus Republic of Gamers Falchion wireless mechanical gaming keyboard, $109 (reduced from $150)
---
Best Bluetooth speakers and smart speakers to gift for Easter
These Bluetooth speakers are great for music enthusiasts, party hosts or anyone in need of a new smart home device. 
JBL Clip 4 mini Bluetooth speaker
The JBL Clip 4 is highly portable and small enough to take almost anywhere, plus it features a built-in clip so you can attach it to your bag, belt loop or even a tree branch. This budget-friendly speaker offers up to 10 hours of playtime on a single charge and is both waterproof and dust-proof.
The JBL Clip 4 comes in seven colors.
JBL Clip 4 mini Bluetooth speaker, $80
---
Amazon Echo Studio speaker
Amazon's premium Echo speaker, the Amazon Echo Studio, is also an excellent gift. The speaker supports spatial audio-processing technology and frequency range extensions to provide an enhanced sound quality.
---
Apple HomePod 2nd generation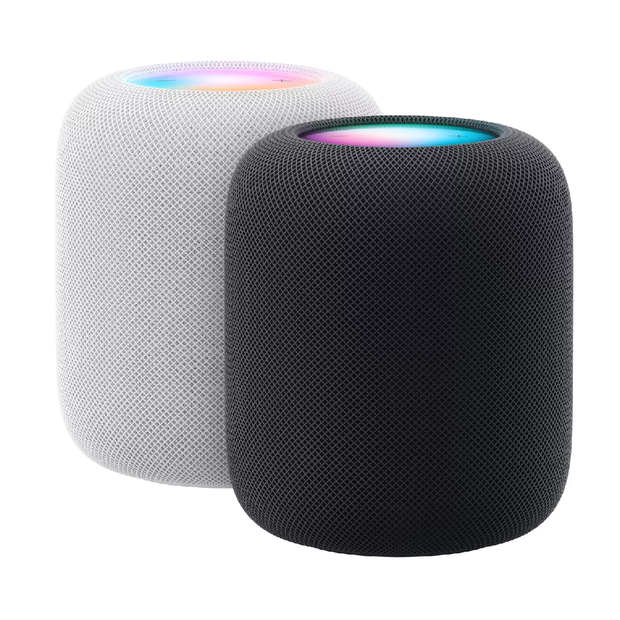 The Apple HomePod 2nd generation delivers rich sound with a high-excursion woofer and five-tweeter array for deep lows and clear, articulate highs. It has a new room sensing feature that allows the device to automatically identify it's placement in the room and adjust the audio for the best acoustic experience. The device also offers Spatial Audio for more immersive listening.
You can make the audio experience even more immersive by buying two HomePods to create a stereo pair for a home theater setup. The HomePod 2 also features voice control with Siri. You can perform all of the traditional Siri functions like checking the weather, changing the music and setting timers. Siri on HomePod can also be used with compatible smart home devices to adjust door locks, thermostats or lighting.
Apple HomePod (2nd generation), $299
---
More top tech items to gift for Easter
If you don't want to gift earbuds, speakers or a smartwatch, consider these other great options, including some more affordable tech gifts.
Kindle Kids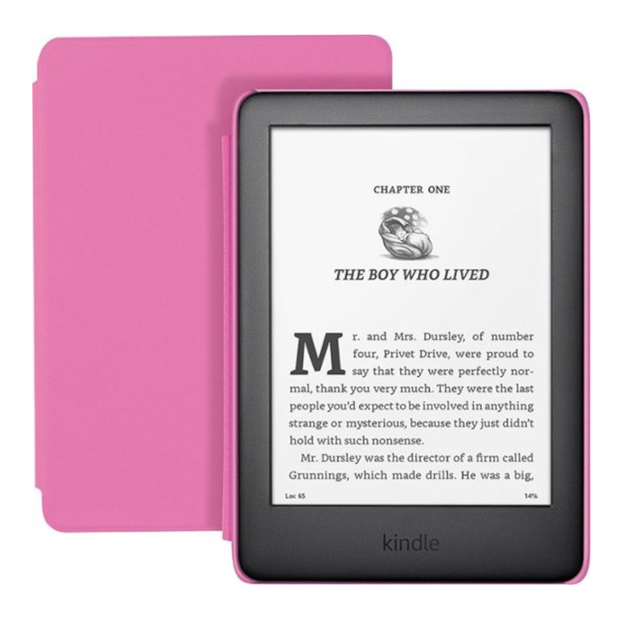 The Kindle Kids is the perfect Easter gift for young readers. The e-reader is built specifically to encourage reading. It does not have games, ads, or videos like other tablets to reduce distractions for young readers. The Kindle Kids comes with a free one-year subscription to Amazon Kids+ which provides access to a number of kid-friendly books. There are four cover options to choose from including solid colors and fun prints. 
---
Amazon Fire HD 8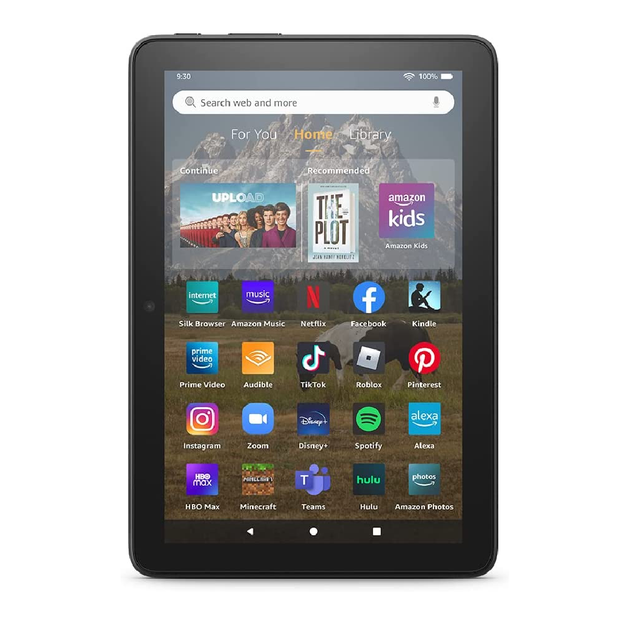 The Fire HD 8 tablet (2022) offers 30% faster performance over the prior model, the Amazon Fire 7. The tablet features a lightweight yet durable design with an 8-inch HD screen. It also provides enhanced battery life with 13 hours of watch time on a single charge. 
Like all Amazon Fire products, you have a choice between ad-supported and ad-free models. The ad-supported models are less expensive, and feature advertisements on the tablet's lock screen. The ad-free models don't have these lock screen ads — a better choice for those who are gift shopping.
The Amazon Fire HD 8 is available in black, denim and rose colors.
Amazon Fire HD 8 (ad-supported, 32 GB), $100 
Amazon Fire HD 8 (ad-free, 32 GB), $115
---
Amazon Fire HD 8 Kids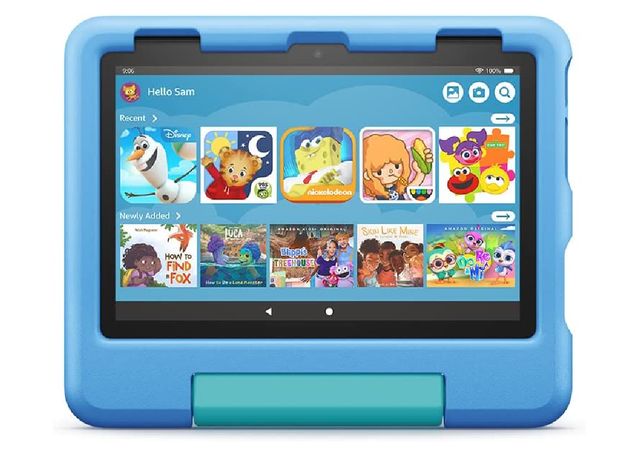 The Fire HD 8 Kids is built for kids ages 3-7. The tablet comes in a durable kid-proof case and has a two-year warranty. It also includes a one-year subscription to Amazon Kids+, which includes thousands ad-free books, games, videos and apps suitable for children. The tablet includes parental controls to limit screen time and set content restrictions.
 The tablet is offered in 32GB or 64GB storage options with a blue or purple kid-proof case.
Amazon Fire HD 8 Kids (32 GB), $140 (reduced from $150) 
If you have older kid, consider the Amazon Fire HD 8 Kids Pro tablet. It is designed for school-aged kids. It comes bundled with a kid-friendly case, a two-year worry-free guarantee and a one-year subscription to Amazon Kids+. The Kids Pro tablet also has access to a digital store where parents can buy and download additional content, including popular games like Roblox and Minecraft.
Amazon Fire HD 8 Kids Pro (32 GB), $140 (reduced from $150) 
---
Google Pixel 7 Pro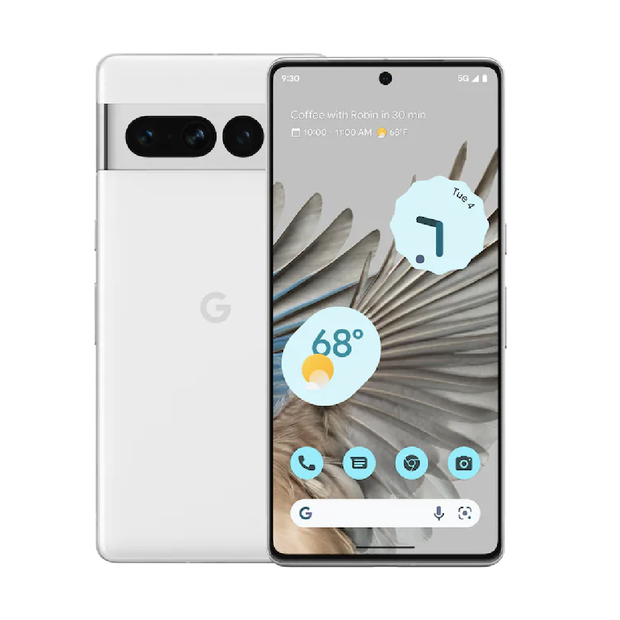 The Google Pixel 7 Pro features a 6.7″ QHD display with 25% higher peak brightness and a polished aluminum finish. 
The Google Pixel 7 Pro features an enhanced three-camera system. It has a 50-megapixel main camera, 12-megapixel ultra-wide camera and 48-megapixel telephoto camera. The ultra-wide lens is 20% wider than the prior model and offers stronger autofocus. The smartphone includes enhanced zoom capabilities for clearer photos up to a 30x zoom.
Google Pixel 7 Pro (128 GB, unlocked), $749 (reduced from $899)   
---
Aura Carver Wi-Fi digital picture frame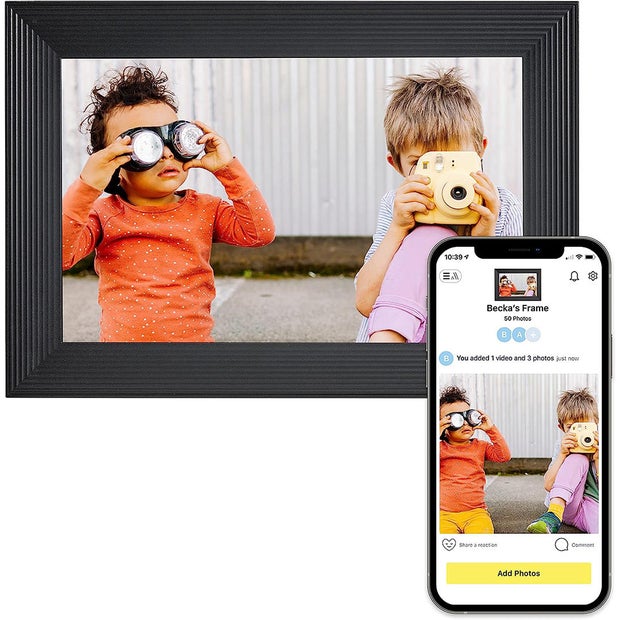 This sleek, freestanding smart picture frame displays photos from your iPhone or other smart device. It comes equipped with an ambient-light sensor that automatically adjusts display brightness, dynamic orientation that allows you to switch the frame from portrait to landscape mode and wireless connectivity to make uploading photos easier.
Aura Carver Wi-Fi digital picture frame, $149
---
HP Sprocket portable printer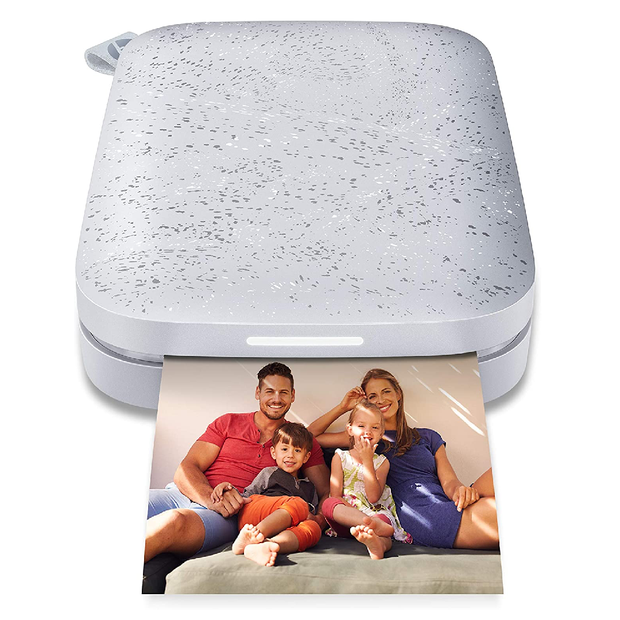 This HP Sprocket printer allows you to print all of your favorite memories together, making it an excellent gift.
With the HP Sprocket, you can print photos instantly from your phone library or social media. You can also add unique frames, filters, stickers and more with the free HP app.
HP Sprocket portable printer, $80 (reduced from $130)
---
Apple AirTags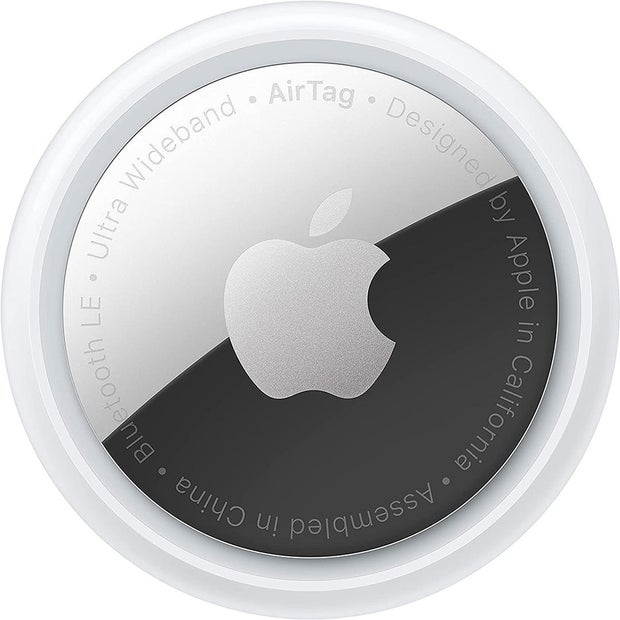 An Apple AirTag will help the recipient keep track of important items. It's a great gift for anyone who loves to travel, as many people like to use AirTags to track their checked luggage. Stick one inside a suitcase, within a pocket or encased in a key chain. Then, use your MacBook, Apple Watch or other device to track the location. 
Apple AirTags (4 pack), $90 (reduced from $99)
---
Samsara Luggage x T-Mobile Un-carrier On smart suitcase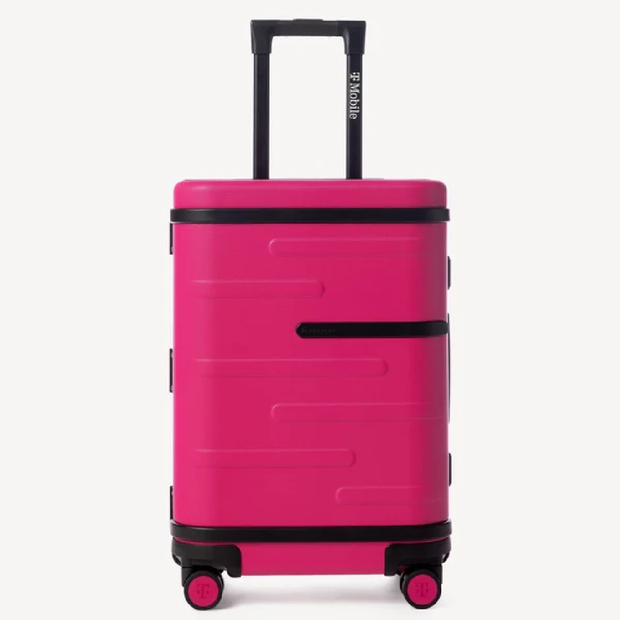 This smart suitcase is a great gift for both travel enthusiasts and techies. The suitcase comes with wireless charging capabilities, an Apple AirTag for keeping track of your belongings and a removable battery pack with USB-C charging. You can even get creative and make the suitcase into a travel themed easter basket with carry-on snacks, sunscreen and other fun gifts for an upcoming spring break trip.
Samsara Luggage x T-Mobile Un-carrier On, $325
---
Ellie Rose crystal wireless charger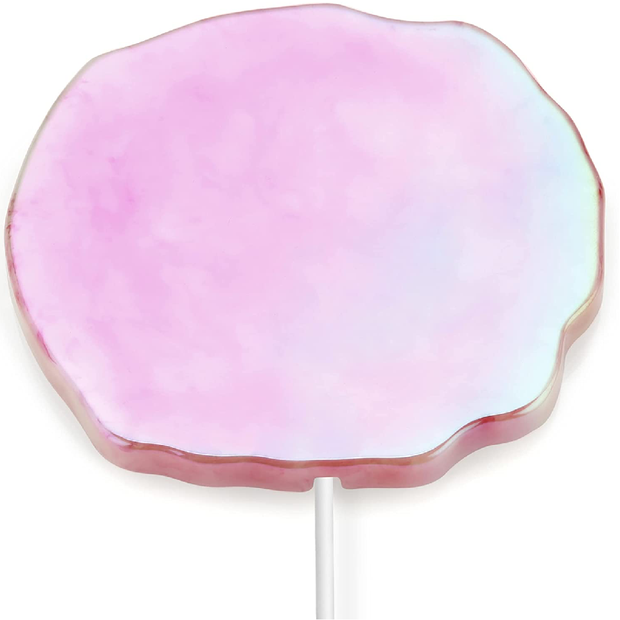 If the person you're gifting likes crystals, consider this beautiful crystal wireless charger. The charger comes in rose quartz and holographic quartz. The charger has fast-charging capabilities to provide a quick charge to your smartphone. It also acts as an elegant piece of decor.
Ellie Rose crystal wireless charger, $40
---
LG CineBeam portable full HD home theater projector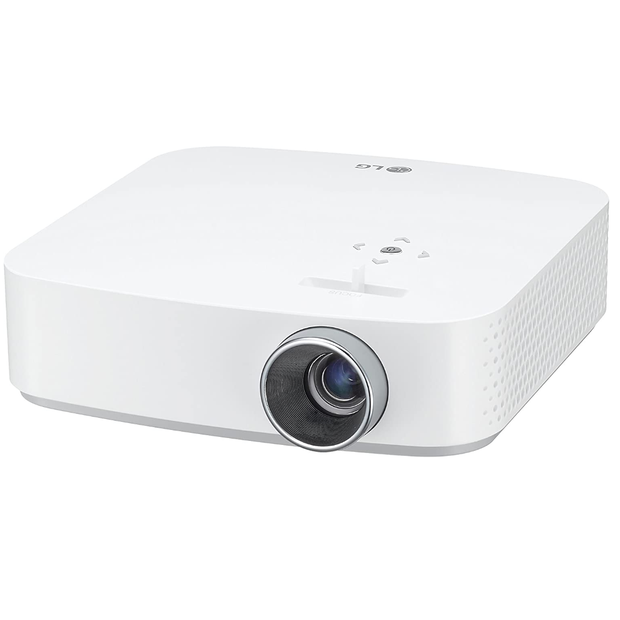 The LG CineBeam (1080p) features 600 lumens of brightness, a high image-contrast ratio and up to 100 inches of video display. It's portable and has 2.5 hours of battery life when not plugged in, so the LG CineBeam can double as an outdoor projector for the summer. It's a fun item for movie nights as a couple or family.
LG CineBeam portable full HD home theater projector, $519 (reduced from $700)
---
Related content from CBS Essentials