Music
Entertainment at Lewis & Clark Tap Room
Lewis & Clark Top Room has scheduled the following upcoming events:
Local bluegrass legend Bo Pierre live in concert with backup from some of Helena's best on Thursday, March 30 at 8 p.m.
The Waiting pays tribute to Tom Petty on Friday, March 31 at 8 p.m. $20 adv/$25 day of show.
Join us for a special evening of Solid15, Helena's best songwriters, performing their original music on Monday, April 3 at 7 p.m.
Blues artist, Johnny Rawls, performs on Tuesday, April 4 at 7 p.m. $5 cover.
Test your knowledge with Tap Room Trivia on Wednesday, April 5 at 7:30 p.m.
Symphony Kids 4 concert upcoming
On Saturday, April 1, at 10 a.m. in St. Paul's United Methodist Church, members of the Helena Symphony Orchestra continue this Season's Education Concert Series with another Symphony Kids performance.
Written specifically for children ages 5 to 10, Symphony Kids is a free 30-minute concert for families. As one of the symphony's educational programs, Symphony Kids brings the power of live instrumental music into the hearts of children with specific concerts designed to introduce them to the world of music and instruments.
"For our last Symphony Kids concert of the season, the old tale The Little Red Hen is brought to life with music by American composer Aaron Copland.
The event is free, and children receive an activity packet, and are welcomed to enjoy the Instrument Petting Zoo sponsored by Piccolo's Music immediately following the concert in the lobby. Children of all ages are welcome.
Buster Keaton film comes alive 
The perfect marriage of cinema and live music – Cinema to Sound – comes to The Myrna Loy screen and stage 7:30 p.m. Thursday, April 6.
Viewers will "get to see Buster Keaton's film, 'The General,' as it was made and see it in a theater – as it was meant to be seen," says musician and composer Gideon Freudmann, who will play a live accompaniment as the film rolls.
"That is part of the tradition of this film and films of that era," he says.
Freudmann will be playing his electric cello. He's coined a term for the exciting music and techno sounds he elicits from his instrument, CelloBop.
His passion for composing and performing original film scores dates back decades when he was asked to play music for a Halloween screening of Lon Chaney's "Phantom of the Opera."
It proved a hit with the audience and musician alike.
Tickets are $20 for adults and $15 for students (17 and under) and are available online at https://themyrnaloy.com/, 15 N. Ewing, or call 406-443-0287
Theater 
Call for script submissions
ETC will produce Montana Short Cuts, a suite of short plays to be presented as part of the 10th Last Chance New Play Fest. The Fest will be held in Helena on Nov. 3-12, 2023.
Playwrights must currently reside in Montana or one of the four bordering states: Idaho, Wyoming, North or South Dakota. Plays will be judged on their merits; however, Montana writers will be given preference.
The scripts must be received before July 15, 2023.
Plays selected for Montana Short Cuts will be announced on or about Aug. 1, 2023, and all entrants will be notified.
The rules below must be followed for a play to qualify for the competition.
Art
Exhibit features pieces by Montanans
1+1=1 Gallery will host the annual Art of Wood exhibit from March 31 through April 29. This year's exhibit features four Montana artists: Tim Carney and John Brogan of Helena and Boyd Carson and Tom Robinson, both from Bozeman.
Join us at an opening reception for the artists on Friday, March 31, from 5 to 8 p.m.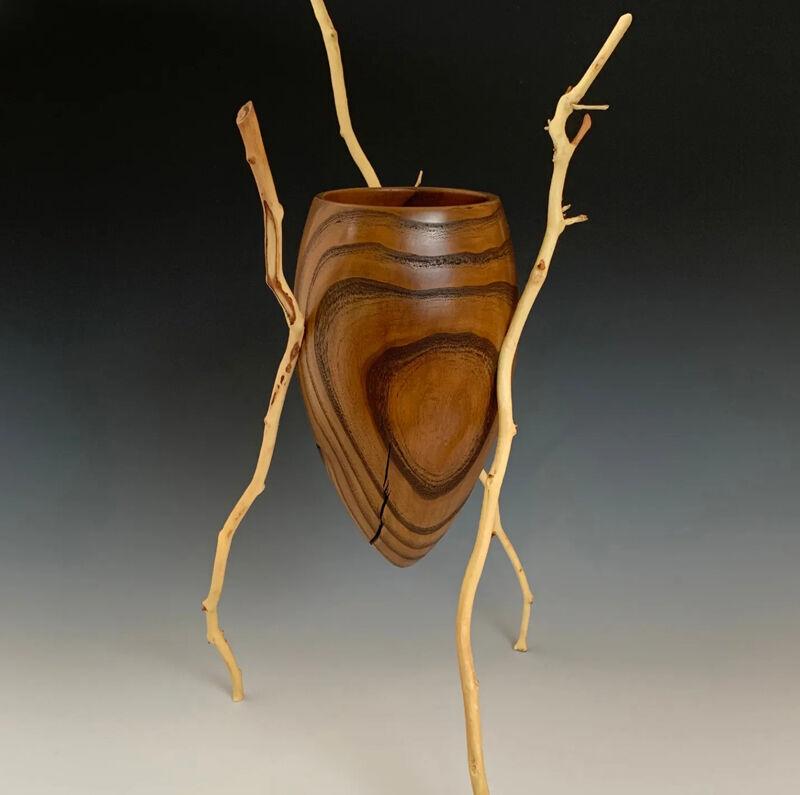 "Art of Wood" has a wide range of artworks made of hardwoods, many from damaged Montana street trees. Boyd Carson's graceful hollow-form vessels and carved wood sculptures round out his gallery-installation of wildflowers and butterflies. Wood turner Tom Robinson, creates striking platters, salad bowls and burl vessels. Tim Carney will have curvaceous floor lamps, a new rocking chair and a bistro set made from a huge walnut burl. Our newest artist, John Brogan, is exhibiting a mixed-media circular wall mirror, sushi boxes and an upholstered bench.
Beverages, appetizers and desserts will be available. 
"Art of Wood" will be on display at the gallery through April 29. The gallery is located at 434 N. Last Chance Gulch. Hours are Tuesday through Friday 11 a.m.-5 p.m. and Saturday 11 a.m. to 4 p.m. The exhibit is also available online at https://1plus1is1.com.
International cultural event at the Holter
Join us from noon to 3 p.m. on Saturday, April 1, for a free, fun family event featuring a dance performance and lesson by Corinne de Bock, a professional dancer from Naples, Italy; a traditional Chinese craft led by Montana artist Barbara Morrison; and a calligraphy lesson with Suhan Chen.
Attendees will receive a Panda Passport, and earn two stamps after every completed project. Collect six stamps to redeem a special gift.
Snacks and candies will be provided.
Classes and workshops at the Holter
Cabs and Slabs: Friday, March 31, from 6:30-8:30 p.m. Price: $55. Museum member: $45.
An artist-instructor will guide participants through the basic steps of slab-building using clay. Participants can choose from one of several templates to embellish as their own with the addition of patterns and other decorative elements. In two weeks, class creations will be glazed, fired, and ready to take home. Beer, wine and non-alcoholic drinks available for purchase. The first drink is included in ticket price.
Date Night Deal: Bring yourself plus-1 for a deal. Price: $85. Member: $75.
Corks and Canvas: Friday, April 7, from 6:30-8:30 p.m. Price: $45. Member: $35.
Join the Holter for a happy hour with paint. With a drink in one hand and a paintbrush in the other, create a masterpiece while enjoying a social evening of painting. Beer, wine and non-alcoholic drinks available for purchase. The first drink is included in ticket price.
Art Smart: Ages 7-14 on Wednesdays, on-going from 3:30-5:30 p.m. Price: $17. Member: $12.
An after-school art class. Join teaching artist Elise Perpignano to learn about a different artist each week, exploring their artistic style and medium before breaking out to create your own piece of art.
Figure Drawing Open Studio: Wednesdays, on-going from 6:30- 8:30 p.m. Price: $17. Member: $12.
This ongoing figure drawing studio is open to all levels. Bring your own media.
Helena College art students' exhibit
The annual Helena College Capstone Exhibition features the second-year art students at Helena College, unveiling their capstone art projects.
Join us in congratulating these accomplished students as they launch their careers as artists and creatives with an opening reception on Friday, April 7, from 5-7 p.m.
The exhibit will be in the Millikan Gallery from April 7-May 14.
Cash bar (with non-alcoholic options) and appetizers provided. 
See work by Galen McAllister, Mint Pitassy and Jacquelyn Putchat.
Youth Electrum 2023 at the Holter
Youth Electrum 2023, a showcase of K-12 student work throughout the Helena School District, will be in the Bair Gallery April 7-May 14.
An opening reception is Friday, April 7, from 5-7 p.m. Students have the opportunity to exhibit their work alongside their peers in a museum environment, and share their incredible work with the wider Helena community.

With more than 150 pieces of artwork representing students throughout the district and community, this exhibit proudly embraces the creativity and inspiration of Helena's youth, and celebrates their abilities and skill as creative thinkers and makers. and the dedication of their teachers.
Cash bar (with non-alcoholic options) and appetizers available.
Open Studios at The Bray
Embark on a journey to explore the world of ceramic artistry and meet creators from around the globe. The Open Studios experience gives an inside look into the lives of renowned ceramic artists and their workspaces. Don't miss out – view their artwork firsthand. 
Resident Artist Studios are open the first Friday of each month from 5-7 p.m., and the following Saturday, noon-2 p.m.
Join us on April 7-8 at The Archie Bray, 2915 Country Club Ave. The event is free and open to the public.
Community
Craft show is Saturday
The 37th annual Spring Art & Craft Show will take place on Saturday, April 1, from 9 a.m. to 4 p.m. in the Helena Civic Center Ballroom, 340 Neill Ave.
Admission is $5 with children 12 and under admitted free.
Fundraiser Ball for the MPN, HAT
Inspired by Robin Hood and Jane Austen, the Montana Playwrights Network and Helena Avenue Theatre present The Ball, a community event for everyone to dress in ball costumes, socialize and dance in the Helena Civic Center Ballroom, 340 Neill Ave., on April 8 from 6:30-11 p.m.
This fundraiser features live music with a dance caller to lead everyone through fun, easy-to-learn dances. The evening includes a silent auction, hors d'oeuvres, and a cash-bar for soda, beer, and wine.
There will also be a separate daytime Family Fun event featuring great games and dance lessons from 11 a.m.-2 p.m.
Daytime tickets are $5 with kids ages 5 and under admitted free, and evening Ball tickets are $30. All tickets are available online at www.montanaplaywrights.org or call 406-603-0569 for more information.
Helena movie listings
John Wick: Chapter 4, R
Champions, PG-13
Creed III, PG-13
Shazam! Fury of the Gods, PG-13
65, PG-13
Scream VI, R
His Only Son, PG-13
Dungeons & Dragons: Honor Among Thieves, PG-13
A Good Person, R
The Lost King, PG-13